Sustainable Trackside Design
19 January 2023, Construction
We're building the ultimate trackside hospitality venue for motorsport enthusiasts. We believe that to create the ultimate venue, it makes absolute sense to pursue the highest standards of environmentally-conscious design. We've been keen to ensure that sustainable choices also lead to excellent design and comfort.
> HEATING & COOLING
BREEAM is an independent body recognised as the main construction industry measure for sustainability. Escapade Silverstone is on target to achieve BREEAM 'Very Good' standard, which places us in the top 25% of new commercial buildings. To be awarded this stringent rating, we've been working with specialist consultants throughout the planning and build process. Every structure is fitted with a Samsung air-source heat pump with smart controls. Air source works particularly well within our highly-insulated buildings, and in conjunction with underfloor heating in all the en-suite bathrooms. The system allows maximum efficiency depending on ambient climate and guest usage.

> LANDSCAPING
Since Silverstone was cleared to become a WWII airbase, there are areas around the former runways which are entirely devoid of trees - including our site, which was used to store Wellington bombers. However, bordering this, protected ancient woodland provides a stunning backdrop. Our landscaping team will plant 400 trees including mature specimens. Each Countryside Residence has an attractive sedum roof, further encouraging insect and bird life. As part of our scheme, a large swale reduces water runoff and creates a new wildlife habitat.
> ELECTRIC CAR CHARGING
All residences have electric car charging points, with super-fast charging stations available at the Clubhouse. Our 14-acre Escapade site is part of Silverstone estate's private electricity network. We're an integral part of their strategy, and this also means you'll likely be charging your car from electricity generated right here on the roof of The Wing at the famous International Pit Straight. Escapade is contributing directly to Silverstone's drive to become a net-zero carbon business by 2030, which in turn aligns with F1's goal to do the same.
Silverstone: Shift to Zero
2030
Net-zero carbon venue by 2030
90%
Reduction in emissions by switching to HVO biofuel generators
2,764
solar panels on The Wing building produce 13% of venue power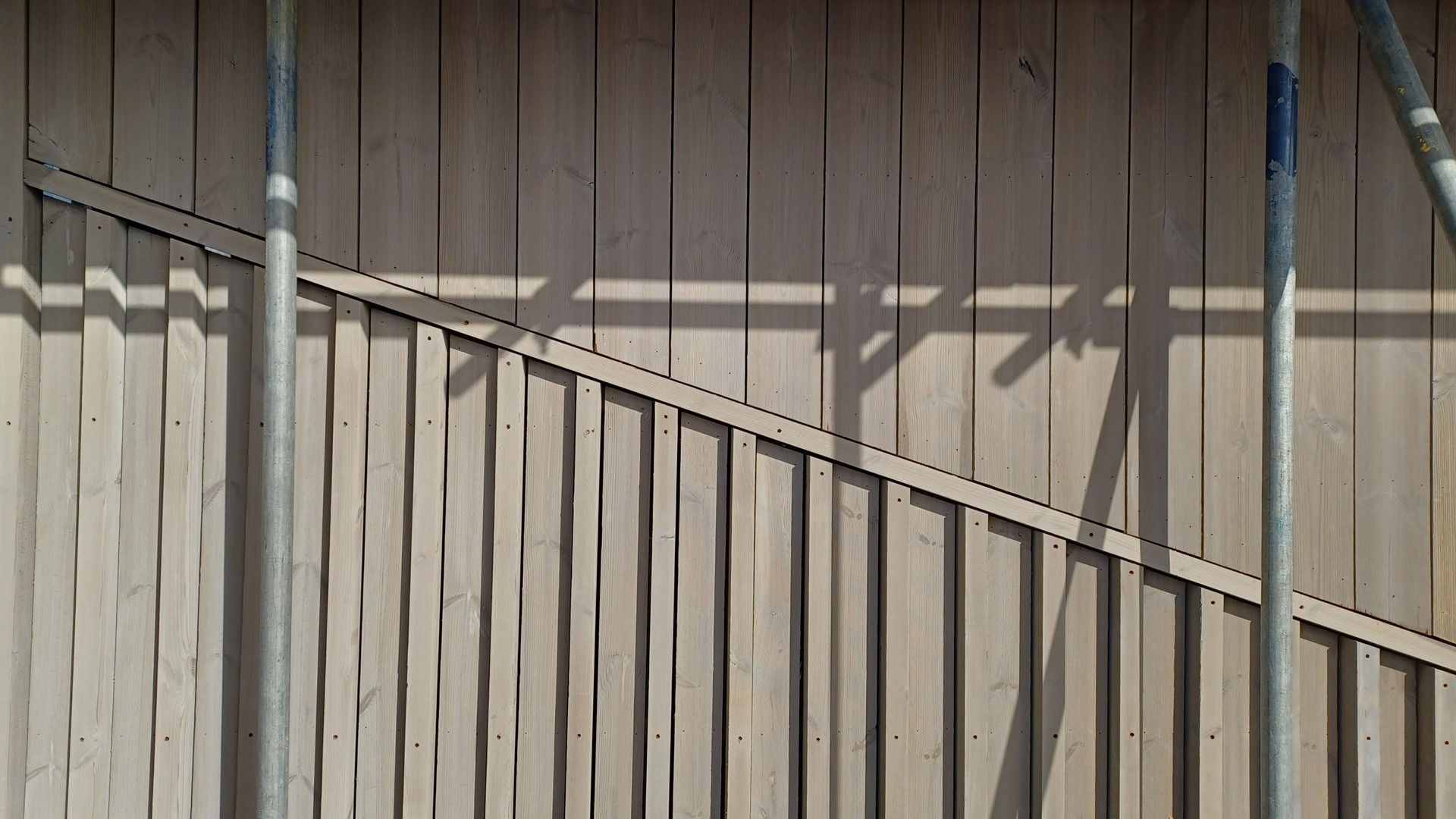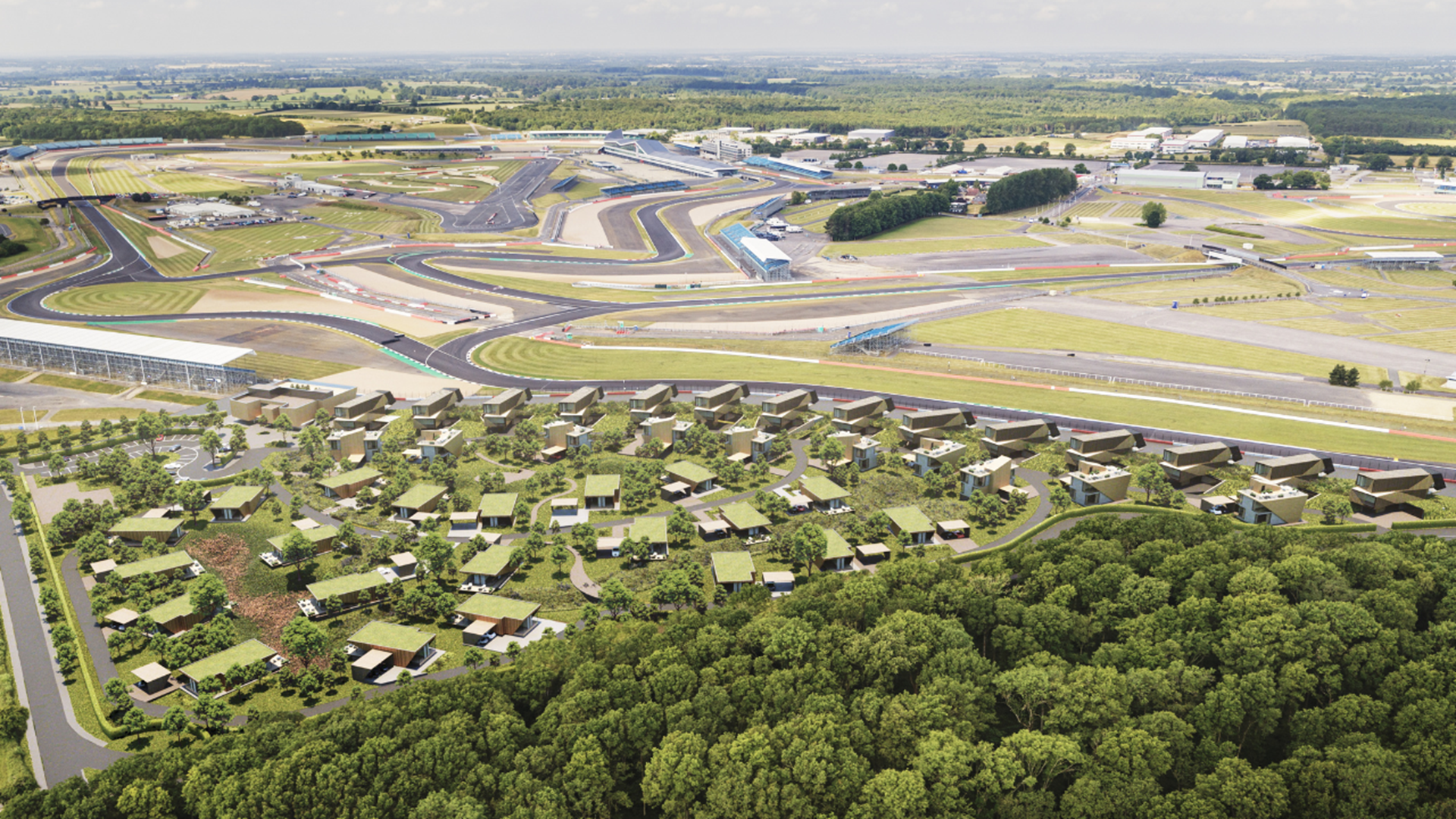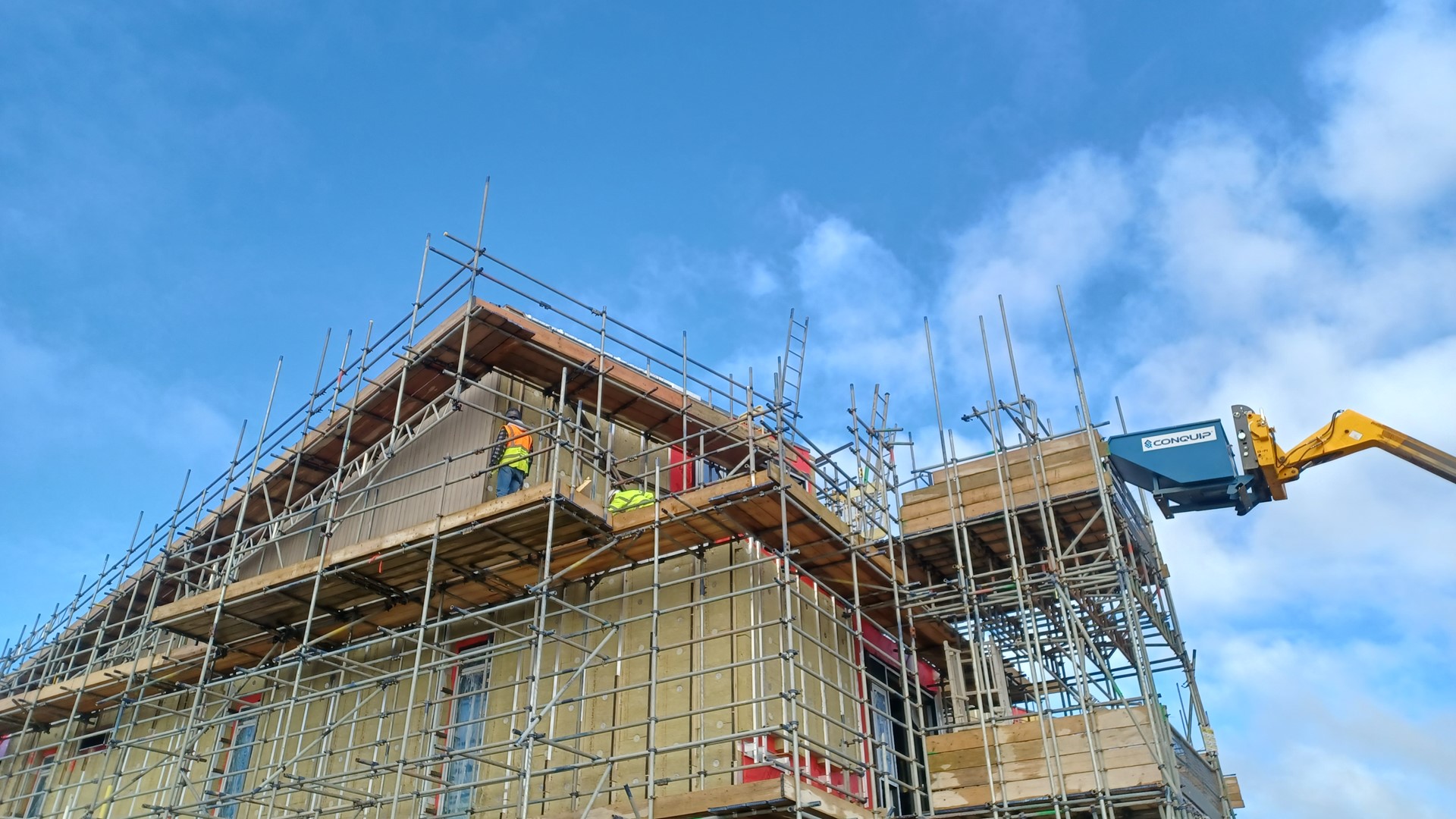 We want Silverstone to become the most sustainable circuit on the Formula 1 calendar. Escapade Silverstone feeds directly into our Shift to Zero initiative. I want to ensure our entire venue and all its services not only exceed guests' expectations, but also do so in a responsible way.
> SUSTAINABLE EXTERIOR FINISHES
The overall external finish of all the structures is a very visible element which will make a huge impact on the aesthetic of the finished scheme. After an extensive search with our architects, sustainability consultants and planners, we chose Finland-based Lunawood to supply our natural wooden cladding. Here's why:
Lunawood's Journey to Escapade Silverstone
From 100% Certified Nordic Forests
Lunawood uses wood grown in Finland from 100% certified sources. Finland grows 108 million m3 of forest area per year, felling just 83.5 million m3 in the same period, which means the forests are growing faster than they are used. An average of 15 million seedlings are planted annually in Finland, with the country also boasting some of the oldest forestry laws on the planet.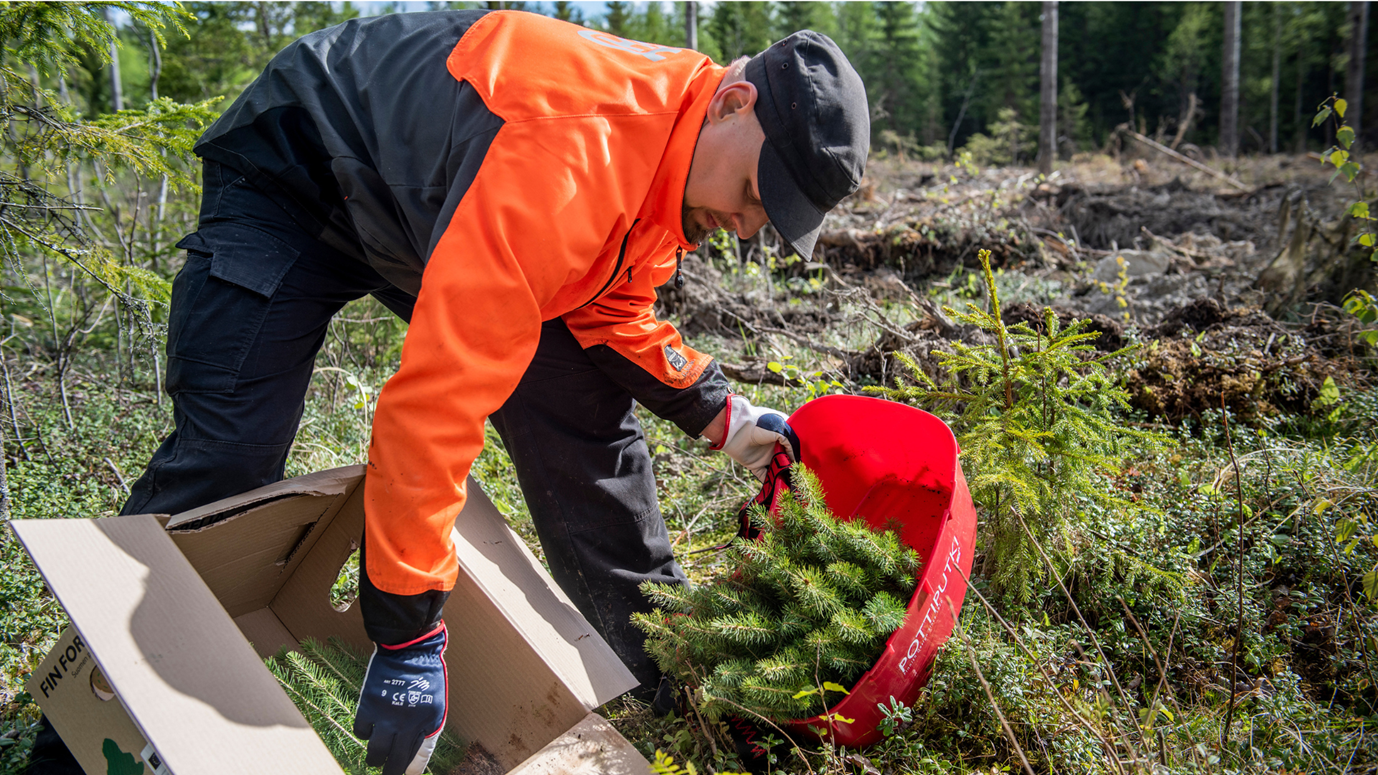 Heat-Treated Thermowood
The Thermal Modification process undertaken by Lunawood in Finland enhances the wood's durability. The wood is treated with only steam and heat, so no chemicals are used at any stage of the process. The kiln slowly attains 212°C and the whole process can last up to 110 hours. Burning only steam vapours reduces environmental impact.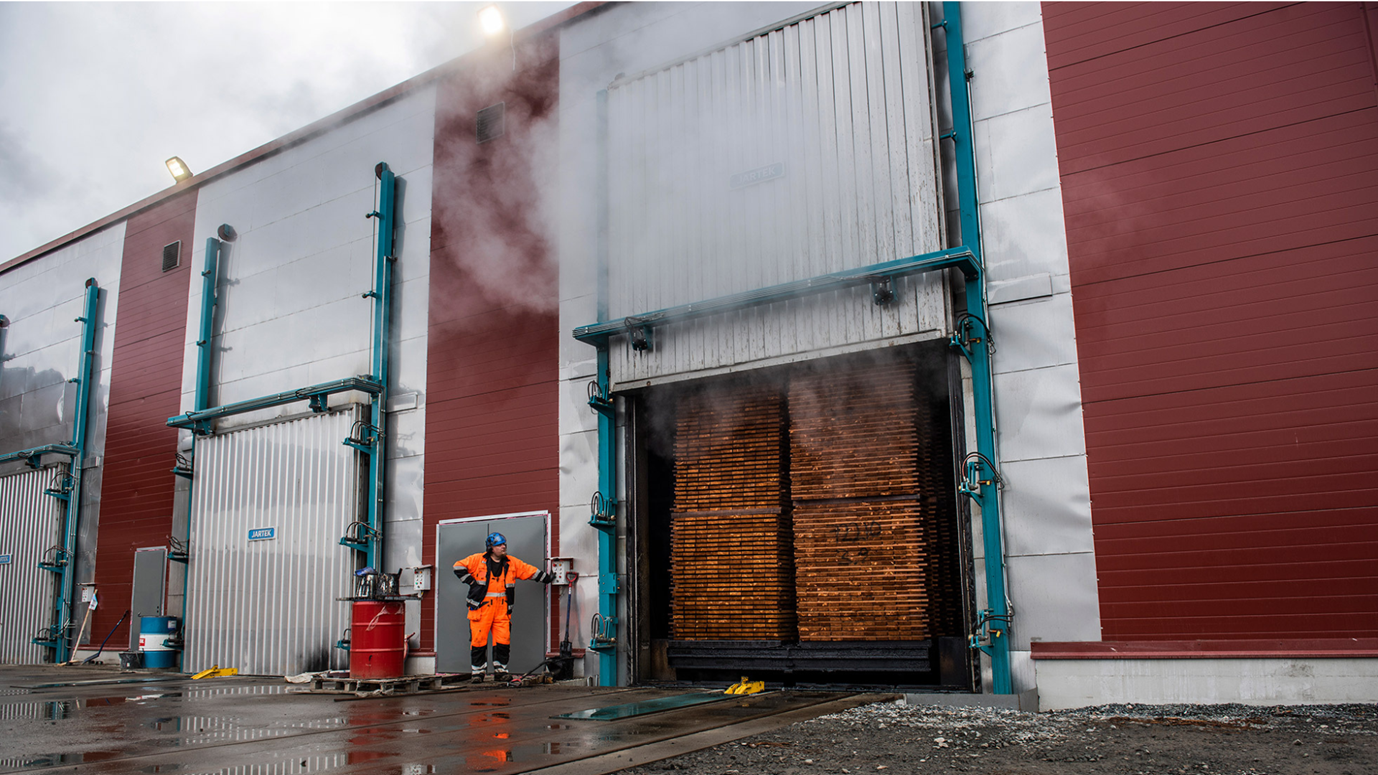 SiOO:X Coating
SiOO:X Wood Protection (provided by Russwood) will give a truly consistent mid-grey appearance, so that everything is 'weathered' uniformly regardless of orientation on the site. It also forms a durable protective barrier using only natural, non-toxic ingredients. All this means our cladding will last longer. At the end of its life it can be 100% recycled.
Find out more about ownership
We still have a limited number of residences available at Escapade Silverstone. If you would like to learn more about the specifications and benefits of ownership, please get in touch and we will get back to you as quickly as we can.